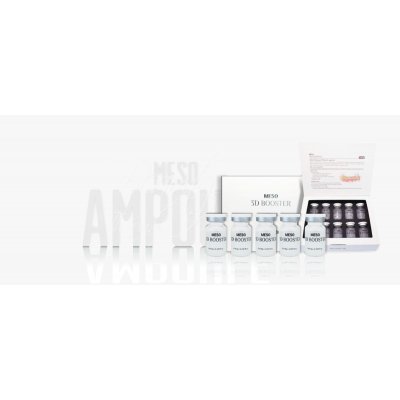 Physiolab Cosmeceutical 3D BOOSTER Lifting
Powerful lifting for age skin.
Physiolab Cosmeceutical MTS
MESO 3D BOOSTER
is a luxurious lifting serum with botulin-like effect designed to improve skin's elasticity and firmness and to reduce the appearance of mimic wrinkles. Cationic formula allows it for rapid penetration to provide powerful lifting in express mode.
Physiolab Cosmeceutical are the technically advanced skin care products that bridge the gap between cosmetics and phamaceutical products, combining medical based ingredients to deliver essential nutrients to the skin, providing anti-aging and skin correcting prorerties. that you simply cannot get from your regular cosmetics.
All our products are Paraben-Free and we do not conduct animal testing.
Using Science to get the Best out of Nature.
Product Details: 1 box contains: 7 ml x 10 ampoules
MAIN INGREDIENT:
Isoleucine, Leucine, Tyrosine-Three materials of amino acids that constitute the body of a living organism.
SODIUM PCA-Sodium PCA (Pyrrolidone Carboxylic Acid) is a natural humectant derived from L-glutamic acid. It has excellent moisturizing effects and safety to skin.


---
---