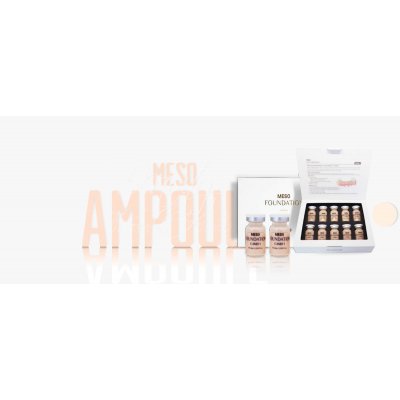 Physiolab Cosmeceutical FOUNDATION Camo 1
Tone-up and brighten up foundation complex
Physiolab Cosmeceutical MTS
MESO FOUNDATION Camo 1
is a serum designed for safe and intensive skin whitening treatments. It is recommended for people with dark skin tones and also for reduction of the appearance of freckles and skin discoloration caused by acne and photo-aging (age spots).
Physiolab Cosmeceutical are the technically advanced skin care products that bridge the gap between cosmetics and phamaceutical products, combining medical based ingredients to deliver essential nutrients to the skin, providing anti-aging and skin correcting prorerties. that you simply cannot get from your regular cosmetics.
All our products are Paraben-Free and we do not conduct animal testing.
Using Science to get the Best out of Nature.
Product Details: 1 box contains: 7 ml x 10 ampoules
MAIN INGREDIENT: Chamomilla Flower Acer Saccharum Portulaca Oleracea Glycyrrhiza Glabra Root Angelica Gigas Ganoderma Lucidum Stem Houttuynia Cordata Pueraria Lobata Chrysanthellum Indicum Rhus Semialata Gall Scutellaria Baicalensis Root.
SODIUM HYALURONATE-Natural moisturizing factor in skin.
---
---